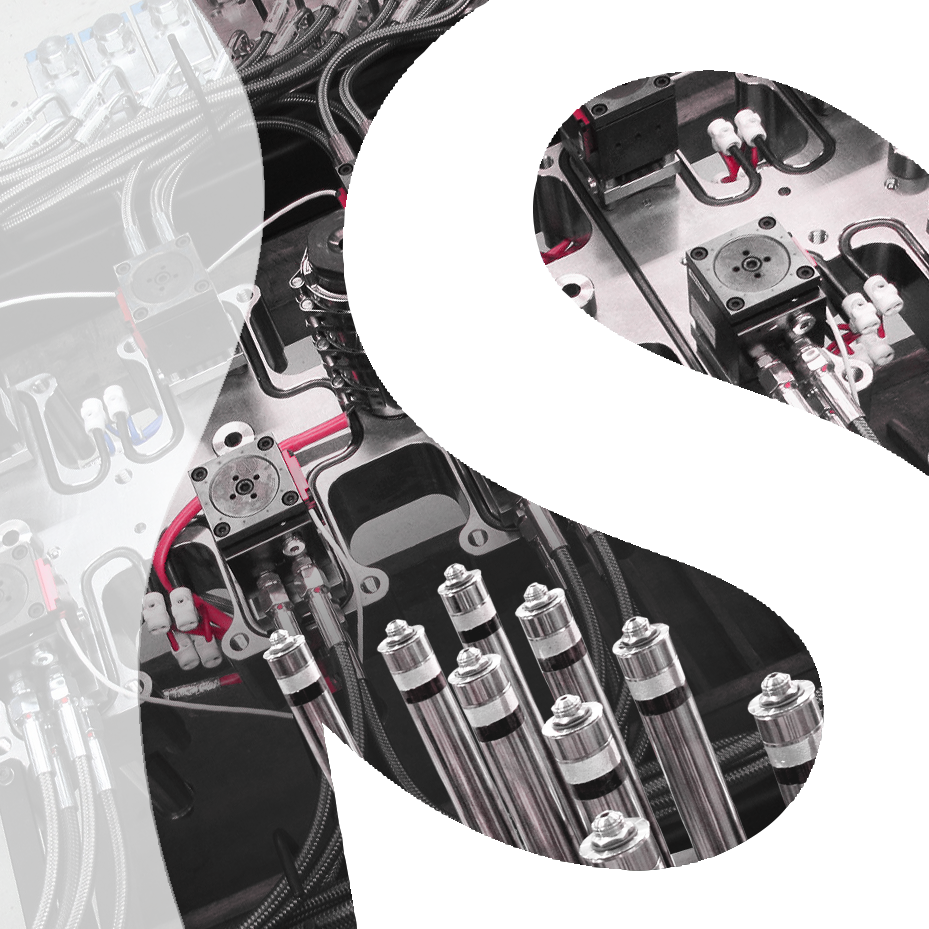 The
People


To Drive Innovation

Mold a better tomorrow with our sophisticated hot runner solutions using advanced technologies with decades of experience.
Hot Runner Systems & Flow Control Technology
Synventive is the world's leading manufacturer of high quality hot runner systems and pin control technology for the plastics injection molding industry. With dedication to providing industry-leading service and support, Synventive is expanding what's possible in injection molding.
Customized Hot Runner Systems
Hot runner systems play a key role in increasing the efficiency and profitability of injection molding production by enabling material savings, shorter cycle times, less scrap and better mold filling.
Synventive has been developing and producing innovative and reliable hot runner technology for over 50 years. We have a long-standing relationship with our customers based on always finding the best possible individual solution.
Sophisticated Flow Control
Intelligent injection molding means mastering melt flow. Flow control requires the use of advanced technologies such as sensors, process monitoring, control systems, and simulation. These technologies enable real-time monitoring and adjustment of melt flow during the injection molding process to achieve optimal results.

With our advanced injection molding technologies, our customers improve the quality of their injection molded parts, reduce scrap, increase productivity and ultimately become more competitive in the marketplace.
Find Out How Our Synventive Hot Runner Configurator Can Accelerate Your Project
Even though we primarily offer customized hot runner systems, here you have the opportunity to configure standard hot runner systems quickly and easily with our main injection molding nozzles and get your 3-D data immediately.

We check your application and offer guidance when critical values are reached!
Service and Support From Design to Production
Synventive is passionate about partnering with our customers to apply our decades of hot runner experience to today's parts. Our dedicated service and support ensure that our customers are getting the most out of their hot runner system.
Choose a Partner That Is Committed to Your Success
At Synventive, we believe our products are only as good as your parts. We walk in lockstep with you from mold build development, through trials and production, until the tool's end of life.

Innovation
Precise pin-control technology has never been easier than activeGate® technology.

Expertise
Synventive's industry experts have a passion for innovation and knowledge sharing. Add us to your team.

Support
Unmatched, hands-on support no matter where you are. Find out why our service is our strength.

Quality
Hot runners you can count on. People you can trust. We stand behind our products and the people who service them.
"Top-of-the-line product
with all-around support!"